The city of Atlanta is known for its diverse community, innovative restaurants, and creative environment. And if you're looking to move to the area in the near future, here are a few more important things that you should know about the 'Siren of the South.'
1. Cost of Living
The average price of a rental in Atlanta is around $726 a month, which is much less than other thriving metropolitan cities in the United States. Although the area's housing market was hit hard by the 2007 crash, it rebounded nicely with a median home pricing of around $250,000. And with plenty of properties to choose from, it's an ideal city for buying a house at a reasonable price for you and your family.
2. Job Market
If you're looking to start a new career or job position, you can find what you're looking for in Atlanta. Several different Fortune 500 companies are headquartered in the city. And if working for Delta Air Lines, Coca-Cola, Home Depot, or UPS sounds appealing, then Atlanta is perfect for your next career boost. While it can be tough to break into the job market without any personal connections, going after the position that you want will get you far in Atlanta. And if you're aggressive and confident about your job search, you're more than likely to get ahead in the industry of your choice.
3. Traffic Conditions
If you're used to living in a small town, Atlanta's traffic flow may be a rough transition for you. In fact, if you ask just about anyone who already lives in the area, they'll most likely tell you that traffic is their biggest complaint. With the amount of job opportunities and entertainment options that the city boasts, the streets are currently overwhelmed by the number of people who commute in and out of the metro area on a daily basis. And to cut down the amount of time you may spend in your car, try to find a home that's located near your workspace.
4. Crime Rate
Another issue that comes along with living in a large city is the local crime rate. Atlanta is the 6th most dangerous city in the United States and has a high rate of property crimes and vehicle theft compared to other towns. Shopping malls, upscale offices, and even schools are constantly monitored and protected by security in the city. And while crime has dropped in recent years, it's recommended to stay on your toes, assess your surroundings, and be smart when it comes to guarding yourself and your property in Atlanta.
5. Local Community
With more than 5,700,000 people who live in the city, Atlanta has a diverse population that's filled with friendly communities and neighborhoods. There are several creative groups in the area that include musicians and artists. And with sports enthusiasts, business professionals, and young families who are constantly moving into the area, Atlanta has a social circle for any interest or lifestyle. It even has a large dating scene that was ranked as the 5th best city to find a date by Travel and Leisure.
6. Living ITP vs. OTP
In Atlanta, ITP means Inside The Perimeter and refers to any area within I-285, while OTP means Outside The Perimeter or anywhere else outside. This imaginary line across the map divides the city into two different lifestyles. If you're looking for lively neighborhoods with a substantial urban influence, diverse shopping options, and cultural attractions, ITP is the way to go. But as expected, it comes at a higher price. OTP suits those who're looking to save some money. However, you will have to do more research on what neighborhoods are safer and more family-friendly.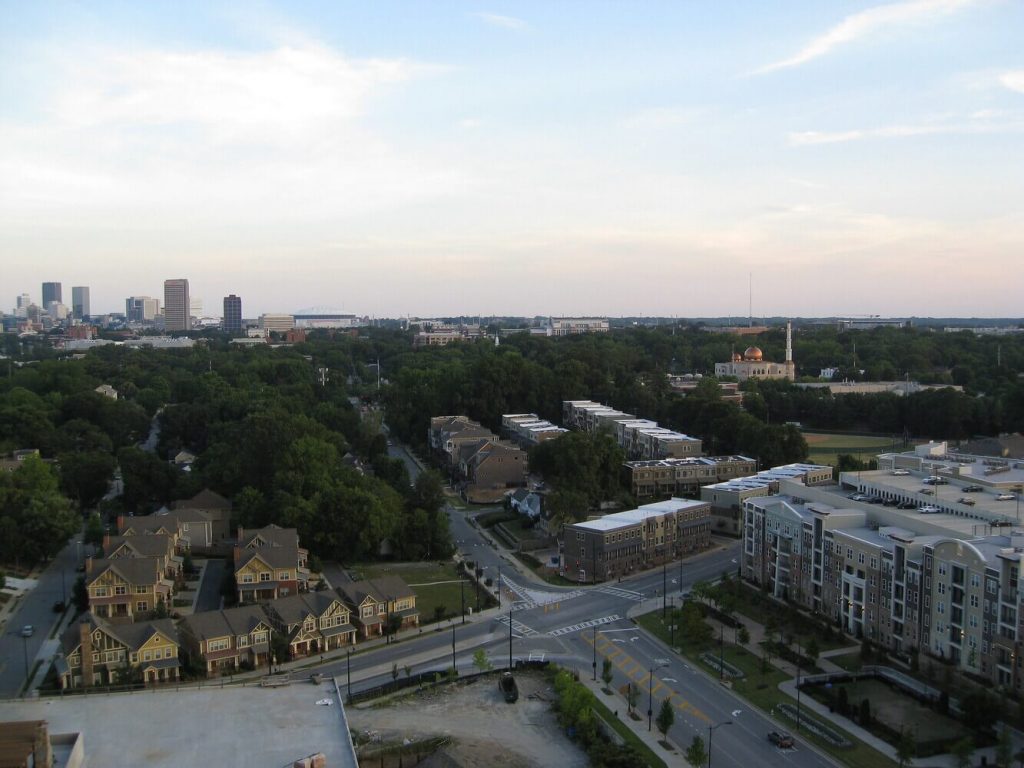 Conclusion
Finding affordable movers who offer excellent services can be a challenging task. Although there's no shortage of moving companies out there, only a few provide a completely stress-free relocation experience. But not to worry! With the right amount of research, proper negotiation, and of course, trust in the process, you'll eventually find yourself one that best suits your needs. Good luck!
---